Custom built meeting room tables
Our meeting tables are custom-built to suit any meeting room.
Available in rectangle, square, round and trapezoidal shapes.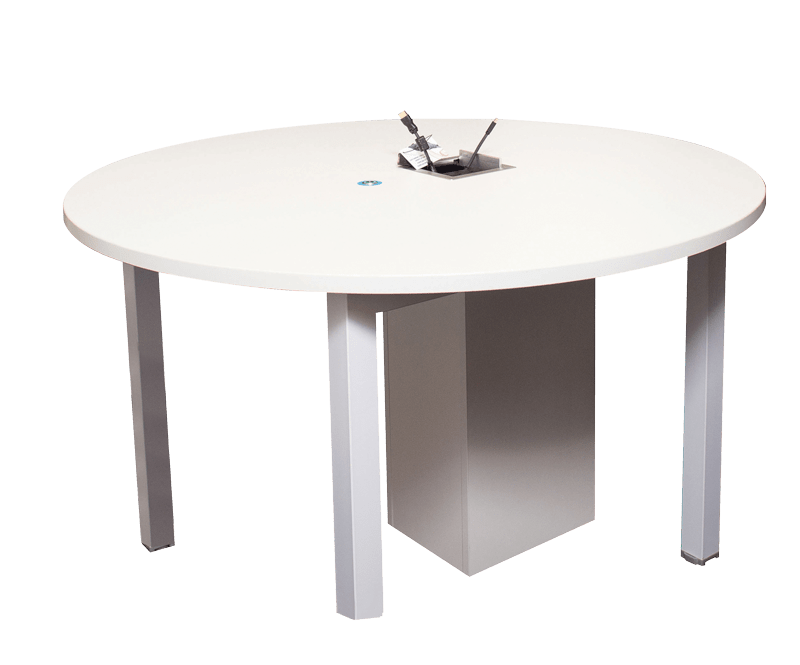 Cost-effective cable management: Forward Vision tables can include an under-table cable column to house all cables and mains power.
No matter the size or style of your meeting room, our custom-built meeting tables are the ideal fit. Each can be fitted with Extron cable cubbies with HDMI, display port or USB-cables to suit your needs. Our extensive range of table accessories completes the room. From cable retractors to under-table bags and columns, no components are overlooked.