Wireless Video Conferencing
& Collaboration Trolley
Video conferencing is becoming essential to connect teams working in and out of the office, but most companies reserve these facilities to a select few meeting rooms. Wouldn't a quality mobile solution which works on any video conferencing platform on any laptop, wirelessly & without drivers or additional software, that can be wheeled anywhere in the office or warehouse be a great idea?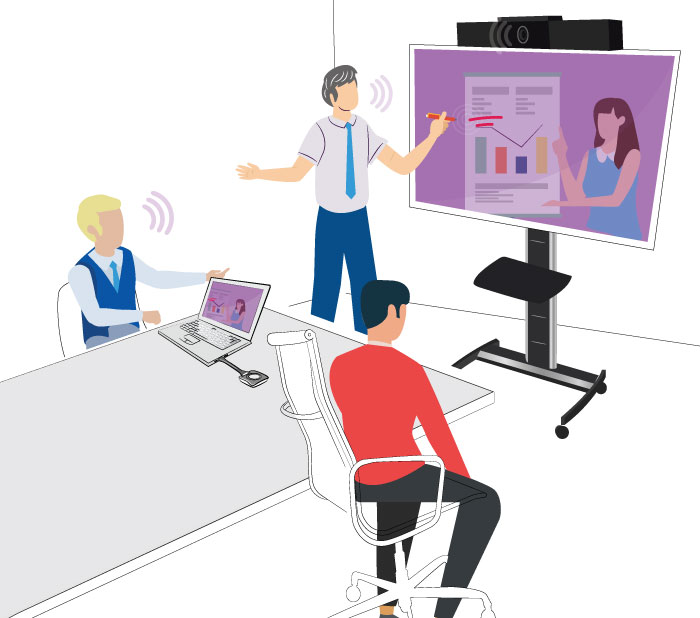 Mobile high-quality & robust trolley which can be wheeled and used anywhere in the office (just requires a power outlet)

Built and tested off site and delivered mostly pre-assembled for quick deployment anywhere in England

Plug & Play operation without Admin Rights – No drivers or additional software needed (Windows & Mac)

Wireless video conferencing on any platform (Teams, Skype, Zoom, Google, Webex etc.)

High quality and intelligible audio pickup and reproduction

High quality camera with automatic framing of active speaker based on voice tracking & facial recognition technology

Wireless presentation in up to 4K at high frame-rates (supports video)

Wireless Touch back control of laptop for control of laptop & annotation on touch display

Black boarding and annotation can be saved back to the laptop wirelessly as a PDF
Barco ClickShare Conference User Experience Demo
Iiyama PROLITE 65" 4K Professional Touch Screen Display
Professional display designed for commercial applications such as meeting rooms

20 Point Touch Screen with latest generation IR technology

4K/UHD 3840 x 2160 Image Quality with 350nitt brightness – Automatic 4K upscaling

Multiple HDMI Input Ports + RS232 Serial Control Port (for keypad control)

24/7 Rated for digital Signage use when not in use as meeting display

Anti-reflective and non-fingerprint screen surface

2 Year on site commercial warranty
Wireless Presentation & Conferencing
Along with wirelessly presenting in 4K to the 65" touch screen while providing touch feedback to your laptop, your conferencing software (eg. Teams, Zoom, Skype, Google, Webex etc.) will automatically detect the camera, microphone and speaker system via one of two USB-C ClickShare Buttons. These are recognised in your conferencing software as "Room Camera", "Room Microphone" and "Room Speaker" to avoid any confusion. This has been tested with all the popular video conferencing applications on a wide range of both Windows and Mac laptops.
Brand new technology, to provide the very latest specification of wireless presentation & conferencing

Provides the ability to connect conferencing equipment (ie. Poly Studio) for wireless video conferencing

"Triple Agnostic" – Any laptop / Any USB conferencing peripheral / Any video conferencing application

Supplied with x2 latest generation USB-C Buttons & supports split screen presenting

Software/drivers built into the latest version of Windows 10, or launched directly from USB Button

No need to install anything (admin rights not needed), or connect to any wireless networks or enter any codes

Compact base unit, designed to be hidden behind smaller displays

Supports iOS or Android device mirroring (via Airplay, Chromecast or MirrorCast)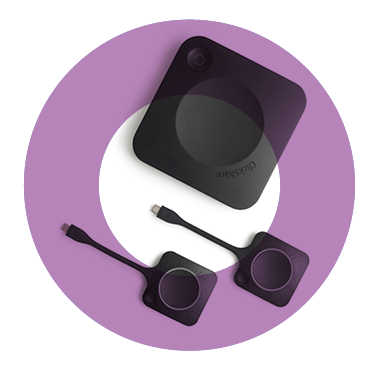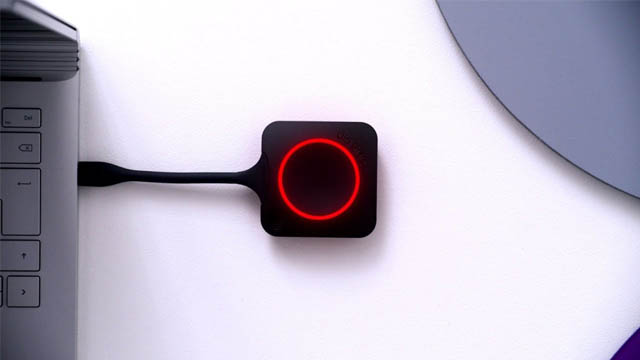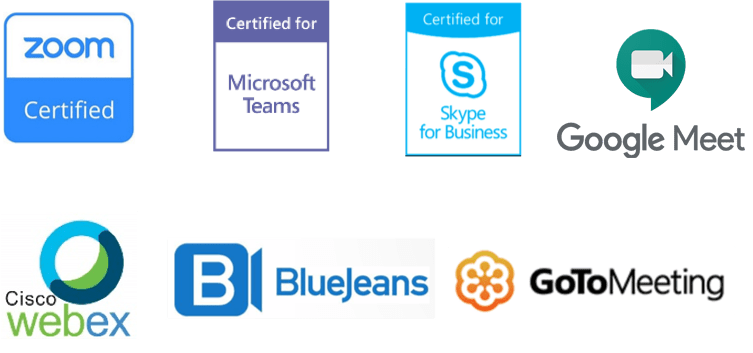 Poly Studio – Plug & Play USB 2.0 Video Conferencing System
The Poly Studio conferencing solution mounted above the screen provides a microphone pickup range of up to 4 meters, automatically frames the person actively speaking using voice tracking & face recognition and has rich powerful speakers to hear the other end of the call clearly.  Featuring Poly's "Acoustic Fence" technology, it automatically filters out back-ground noise and focuses on people's voices within 4m of the trolley. 
Neat sound bar with built in microphones, speakers and wide angle automatically tracking camera

Plug and play via USB 2.0 with no drivers or software required – Certified for use with Zoom, Skype, Teams & Google

Designed for small to medium meeting rooms – Replaces lots of individual components and no clutter on table

Automatic camera pan/tilt/zoom on person speaking using facial recognition and voice tracking (changes in seconds)

High quality audio and video experience, as expected by a Poly product – 4K Camera and 3.5m range microphones
Built and tested off-site in our rack build facility for a quick and easy deployment anywhere in the UK, we designed this VC trolley for maximum functionality, compatibility and ease of use.  Built around the brand new Barco ClickShare CX-30 wireless conferencing solution, it enables laptops running your choice of video conferencing platform to wirelessly connect in 4K to the 65" touch screen display, and Poly Studio camera, microphone and speaker bar system.  No drivers or software needed and no trailing cables.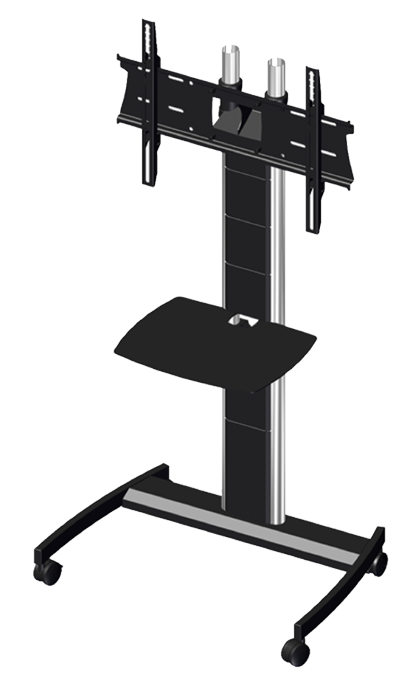 Barco ClickShare Annotation and Blackboarding Demo
The complete system is available to buy or rent.  Please contact us for more information.