Stylish and practical AV tech desks for any presentation space.
Our purpose-built tech desks discreetly house all your Audio Visual equipment and controls in stylish furniture within your larger presentation spaces.
This AV tech desk installation (pictured) was commission by our client to help them facilitate their regular town hall meetings. Their brief was to craft a piece of furniture that could house the Audio mixer and laptop that are required to power any presentations in their large presentation space.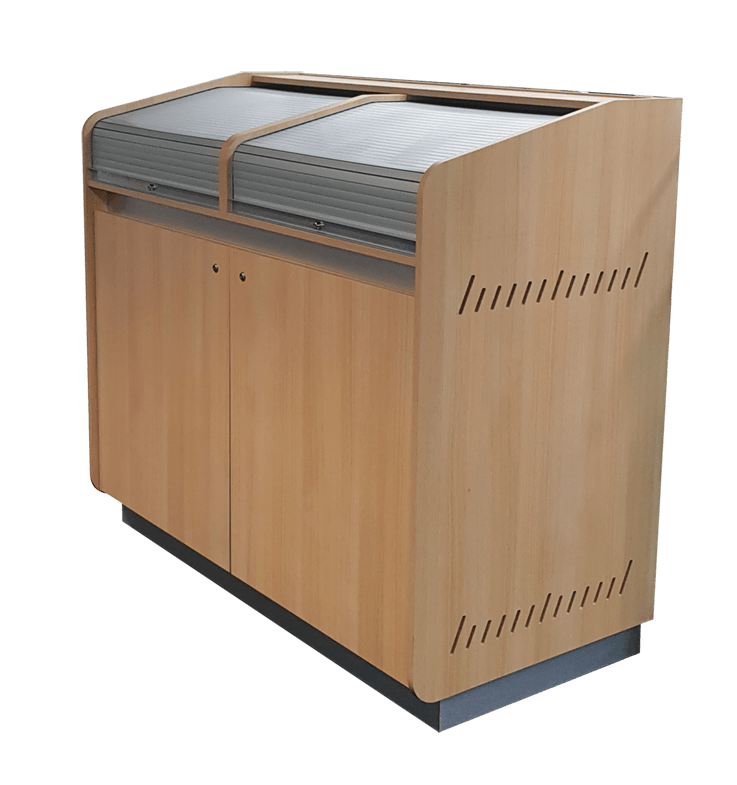 The AV tech desk needed to be functional and stylish so it doesn't look out of place when not in use. The lockable roller top provides added security allowing the equipment to be stored in place permanently, reducing the time required for meeting set up.
Situated next to the stairs that form part of their presentation space, the AV technician can control the Audio Visual systems with clear sight of both the presenter and presentation.