In an increasingly connected world, companies are hosting large town hall meetings and communicating with teams, clients and suppliers both locally and abroad. Businesses need conferencing Audio Visual facilities that allow simultaneous streaming of meetings and presentations to all of these stakeholders.
We help companies design and install sophisticated conferencing Audio Visual systems to meet this need. Each AV system is easy-to-use, so you can focus on your presentation and not worry about the AV.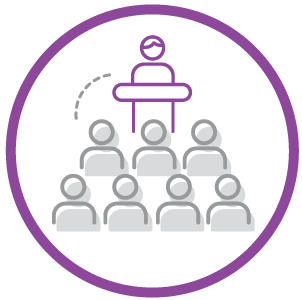 To achieve audio excellence in larger presentation spaces, companies require specialised conferencing space AV systems that amplify sound without feedback or echoes. As presentation spaces become more substantial, so does the challenge of filling the room with clear and intelligible audio.
Our experience in designing Audio Visual systems for conference rooms allows us to avoid the pitfalls posed by unique or large presentation areas. We select the optimum AV equipment for your space and integrate it into a carefully planned design to deliver clear, understandable audio. 
Conferencing isn't all about the audio. Increasingly, visual presentations play an essential role in communicating messages to audiences in large presentation spaces and meeting rooms alike.
When designing Audio Visual systems for conference rooms, we consider your conferencing space and any quirks that it may have. From hi-brightness projectors and video walls to large-format high-brightness LED screens, we offer you a wealth of display choices to suit your space and budget.
Our designers have created conferencing Audio Visual systems for numerous large corporate clients, successfully enhancing their conferencing abilities by meeting their unique needs.
Rackspace, for example, needed to fill a five-storey atrium with sound and vision. By contrast, we installed an intuitive system for an arrangement of divisible rooms at Edelman.
See the case studies section for detailed examples of our installations.