For clutter-free meetings
Just because your attendees need to bring laptops and other devices to your meetings, that doesn't mean you have to tolerate a tangled mess of cables.
With our durable furniture mounted enclosures that blend seamlessly with modern furniture and room décor, we can keep your meeting room table clear from cable clutter without reducing connectivity.
Our most popular cubbies are made by Extron, but we can supply and install cubbies from a range of different manufacturers.
We like to use the Extron cubbies as they require the AV and LAN cables to be pulled through a grid rather than connecting to fly-leads. This means the cables are fixed in place, so cannot be removed from the table, forgotten, or lost.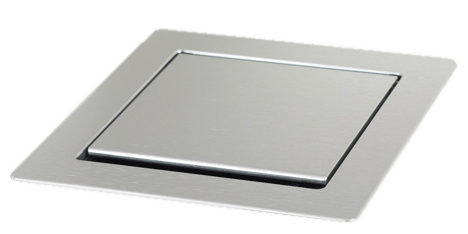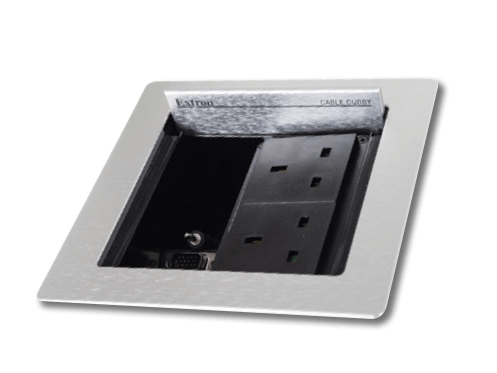 The Extron Cable Cubby 500 is an excellent choice for smaller meeting rooms and huddle rooms.
(Including twin Mains sockets or 1 Mains 2 USB + pull through cables)
If you have a medium-large size meeting room, we recommend the Extron Cable Cubby 1402, as it provides extra connectivity.
(Including 3x UK Mains sockets and 2x USB charging ports + pull through cables)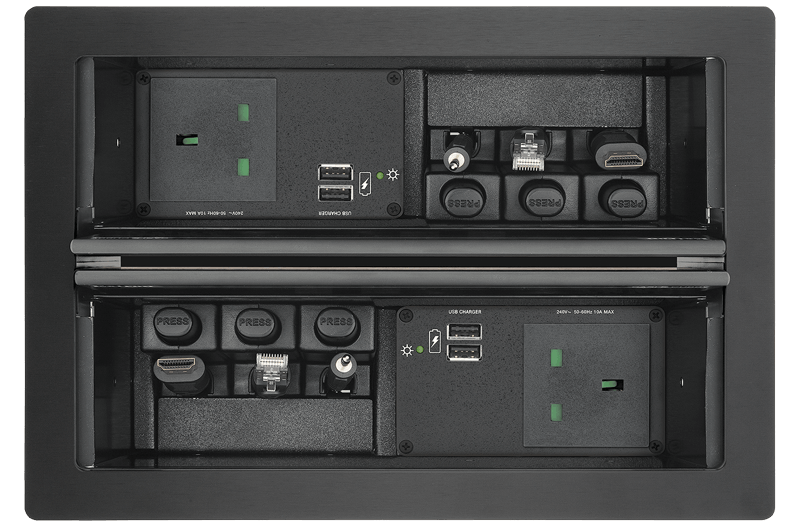 The Extron Cable Cubby 1202 is a slim enclosure, making it ideal for conference tables desks where space is at a premium and can accommodate 2 Mains power sockets or 1 Mains and 2 USB charging ports plus pull through cables.
(Including 1 Mains socket and 2 USB charging ports)
The Extron Cable Cubby 650UT is designed for use with higher specification meeting room tables that have a trough. Two or more can be linked together to provide extra capacity. It provides excellent connectivity for medium to large meeting rooms, and fits below the surface.
As an optional extra, we can supply retractor cables that rewind back into the cable cubby at the push of a button.
(Including twin Mains sockets + pull through cables)