Chrome for Meetings (CFM) is Google's cloud based video conferencing powered via Google Meet. Anyone can instantly schedule meetings with up to 25 devices, from any location, with real-time wireless sharing and collaboration using a single link
Google has worked with established manufacturers to create dedicated Chrome devices for meetings which must meet a high spec and will integrate with G Suite and will show as a room in your Google Calendar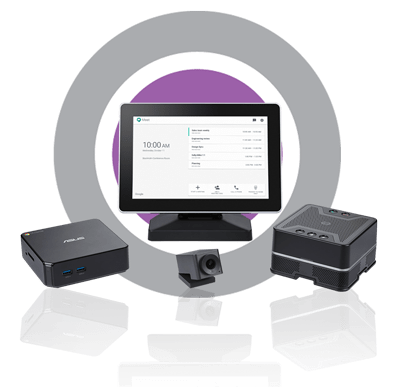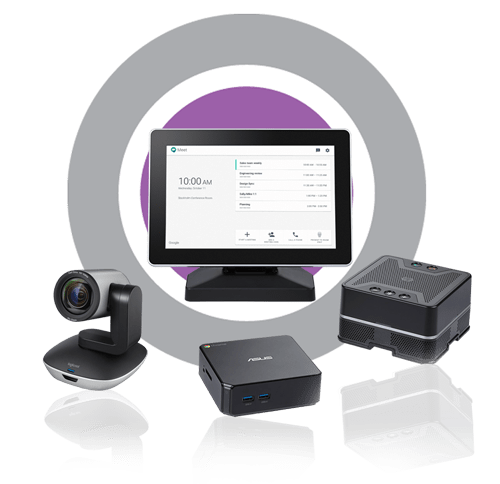 Hangouts Meet hardware kit
Smart, one-touch HD video-conferencing with anyone, anywhere. Perfect for rooms upto 8 people
What's in the box?
ASUS Google Chromebox for Meetings with dedicated hard video accelerator
1 x Google custom designed microphone-speaker box 1 x 4K Huddly GO 120° camera
Touchscreen control panel
1st years management & support fee
Large Hangouts Meet hardware kit
Smart, one-touch HD video-conferencing with anyone, anywhere. Perfect for rooms with 8+ people
What's in the box?
ASUS Google Chromebox for Meetings with dedicated hard video accelerator
1 x Google custom designed microphone-speaker box 1 x Logitech Pro Pan Tilt Zoom (PTZ) camera
Touchscreen control panel
1st years management & support fee